MAGNOLIA GRANDIFLORA (Southern magnolia)

Tree native of the south-east states of the US (Texas, Louisiana, Mississippi, Alabama, Georgia, South Carolina and Florida) which grows in swamp areas. Its hardiness is enough to be cultivated all over temperate and tropical countries. Very popular for urban design and streets avenues. .


Ultra realistic and full polygonal 3D Southern Magnolia tree, fast rendering and easy to use.
Customizable with 21 published parameters, Age and Health.

For more details ans purchase, please go to this link: http://www.cornucopia3d.com/purchase.php?item_id=13892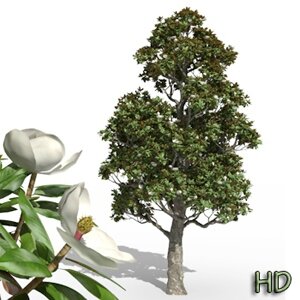 The following images are exemples of use and functions of the 3D Magnolia grandiflora tree: