Dendrodium is an orchid genus of more then 1200 species, mainly epiphytics, from world tropical forests.

More then a simple 3D plant model, this item is a real orchid engine full of innovation. With this model it will be possible to build a large amount of epiphytics orchids for populating your trees, but also ground orchids (bamboo style orchids).

With the 20 published parameters it is possible to build 3D Dendrodium orchid with roots or without, customized the aerial roots length and angle, make it growing on a vertical tree or a wall, changing the stem length and curving, the leaves and the flowers density, the stem curving and much more.

Almost 100% bitmap material for a perefect export of textures in other 3D soft using TPF or TPF exporter (free soft).

Very low poly model for Vue users.

For more details about this 3D orchid plant model, please go to this link: http://www.cornucopia3d.com/purchase.php?item_id=14328
3D Dendrodium orchid growing on a tropical 3D tree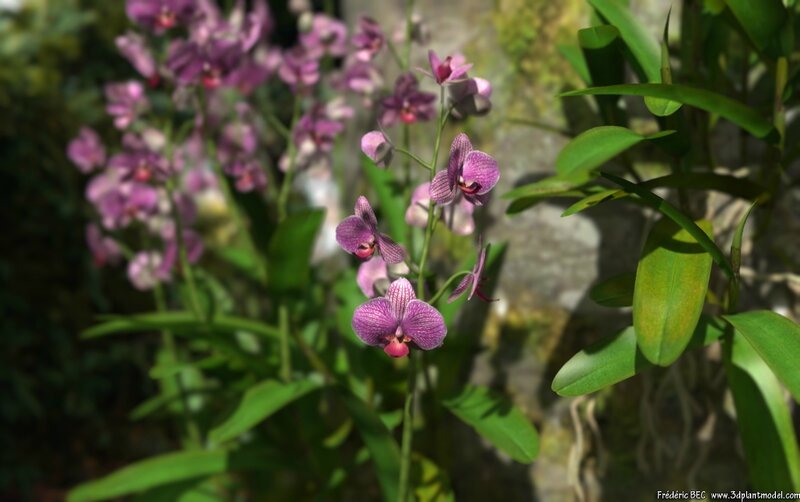 3D Dendrodium orchid growing on a tropical 3D tree, close-up of the previus image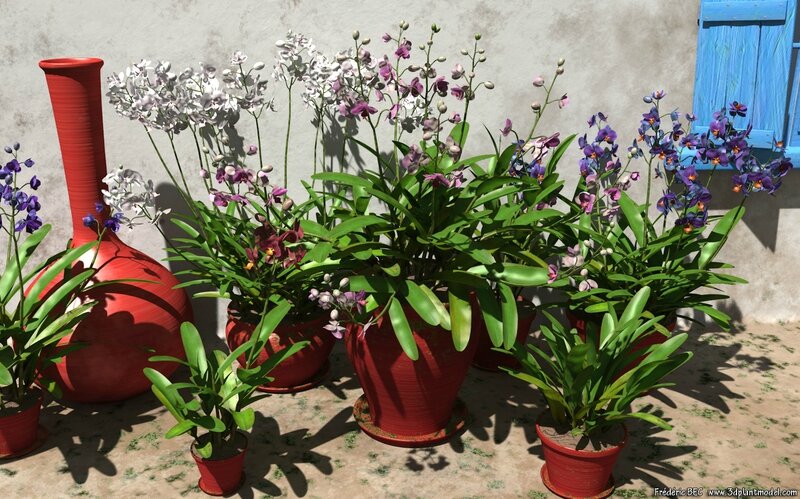 3D Dendrodium orchid planted in pots
3D Dendrodium orchid used as meadow plant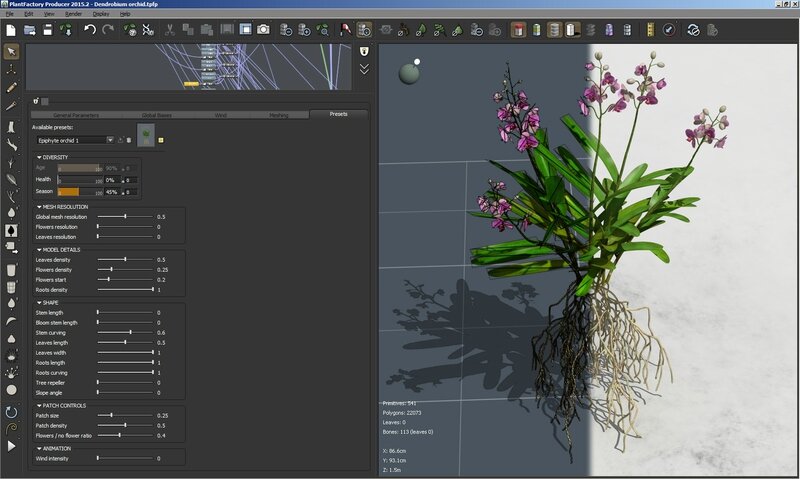 3D Dendrodium orchid screenshot